Ttáwa
x

t Birth Justice Center
The Ttáwaxt Birth Justice Center, created and led by Native women, is a 501(c)(3) non-profit organization serving families on and near the Yakama Nation Reservation. We offer pre and postnatal care, reproductive healthcare, breastfeeding support, childbirth education, cultural classes, plant medicine, and other support for families. We center the wisdom of Indigenous life-givers and protectors, and know our cultural practices are vital to the continuance of the next generation and the healing. We are carrying out our mission through the revitalization of Indigenous intergenerational matriarchal practices and systems and by creating safe, Indigenous spaces where our families and communities can heal and thrive.
ABC News' Faith Abubey reports on maternity care deserts across the U.S. as labor and delivery units close, leaving thousands of women without access to proper prenatal and postnatal care.
We are Native women, life-givers & protectors with a range of training & expertise, including as doulas, in Indigenous childbirth education, breastfeeding, as well as cultural practices & language.
Team Members
Specialty Areas: Plant medicine, postpartum doula care, baby boards, sewing, teacher
Semone Dittentholer is Winnebago and Yakama Nation tribes. Mother to Ella, who is three years old. She has been part of Ttáwaxt Birth Justice Center since 2013 during the inception of the work. She is a Birth Justice Advocate and Doula for Ttáwaxt Birth Justice Center. Over the years she witnessed and experienced how colonized systems have impacted women and families on the Yakama Nation Reservation and is dedicated to deconstructing them. Her focus is learning how to gather, grow and use plant medicine to support healing for families, pregnant women, and postpartum. Semone's passion is driven from the deep understanding of trauma and how to navigate healing through her spiritual journey.
Email: semoned@ttawaxt.org
Specialty Areas: Birth and postpartum doula, office manager, food sovereignty, baby boards, sewing, teacher, mother circle, elder apprentice, Ichiishkin language
Leslie Muxiis Swan is an enrolled member of the Confederated Tribes and Bands of the Yakama Nation and Chippewa Cree descent. Mother of five children between six to seventeen. As an Indigenous Birth Justice Advocate, doula for Ttáwaxt Birth Justice Center, and a language/cultural apprentice she loves instilling hope and healing in the community by creating ways for young families to reconnect with who they are as native people. Her favorite way of doing this is by teaching how to make baby moccasins/regalia, and cradle boards for expecting families. She grew up in White Swan, Washington at the base of the cascade mountains. She has followed traditional Yakama way of life gathering foods and medicines all her life. She believes strongly that connection to creator, mother earth, traditional foods and medicines, and return of language will heal the damages done by historical trauma.
Email: leslies@ttawaxt.org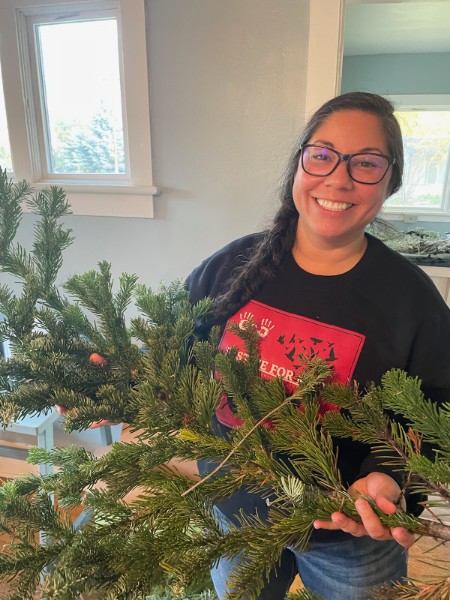 Specialty Areas: Breastfeeding support, Indigenous childbirth education, medical provider education, babyboards, sewing, advocacy, Missing and Murdered Indigenous Peoples advocate
Tashina Nunez is descendant of the Confederated Tribes and Bands of the Yakama Nation, Snohomish, and Niimiipu tribes. She is a mother of three children ages twenty-four, twenty-two, and eleven years of age, a new grandmother, and has been married for over 25 years. She is a registered nurse, with a specialization in trauma and emergency room care for over fifteen years and a sexual assault nurse examiner for over twelve years. She was raised at her maternal grandmother's home on the Yakama Nation Reservation in Washington State.  Tashina is a Birth Justice Advocate at the Ttáwaxt Birth Justice Center, and is dedicated to serving her people through compassionate care, healing though food sovereignty, and food as medicine. Tashina provides Indigenous Childbirth Education and breastfeeding support to families. Her future goal is to obtain her degree and become a family nurse practitioner for her community with the goal of decreasing maternal and infant mortality among Indigenous people.
Email: tashinan@ttawaxt.org
Jessica Houseman-Whitehawk is a member of the Winnebago Tribe of Nebraska and Santee Sioux descendant. Her favorite job is being a mother of three children ages twenty-three, twenty, and fifteen. She has spent her whole life navigating systems that do not align with her as an Indigenous woman. Starting with a GED she was able to earn her master's degree in Public Health Services. She has worked in many positions locally, statewide, and nationally building programs and systems for tribal communities. She is the founder/executive director of the Ttáwaxt Birth Justice Center, located on the Yakama Nation Reservation, which provides a combination of medical and community-driven practices for pregnant women and families with small children. She also owns a consulting business through her company Whitehawk Strategies, LLC, which has a focus on creating new systems grounded in community with a focus on Indigenous Birth Justice, system building, data sovereignty, program development, and advocacy.  Her real passion is fighting against oppressive systems and creating paths that honor tribal peoples' history, culture, and strengths and ensuring Indigenous people are honored. She believes all of the solutions for change are carried with our Indigenous peoples through their ancestors and the gift of love.
Email: jessicahw@ttawaxt.org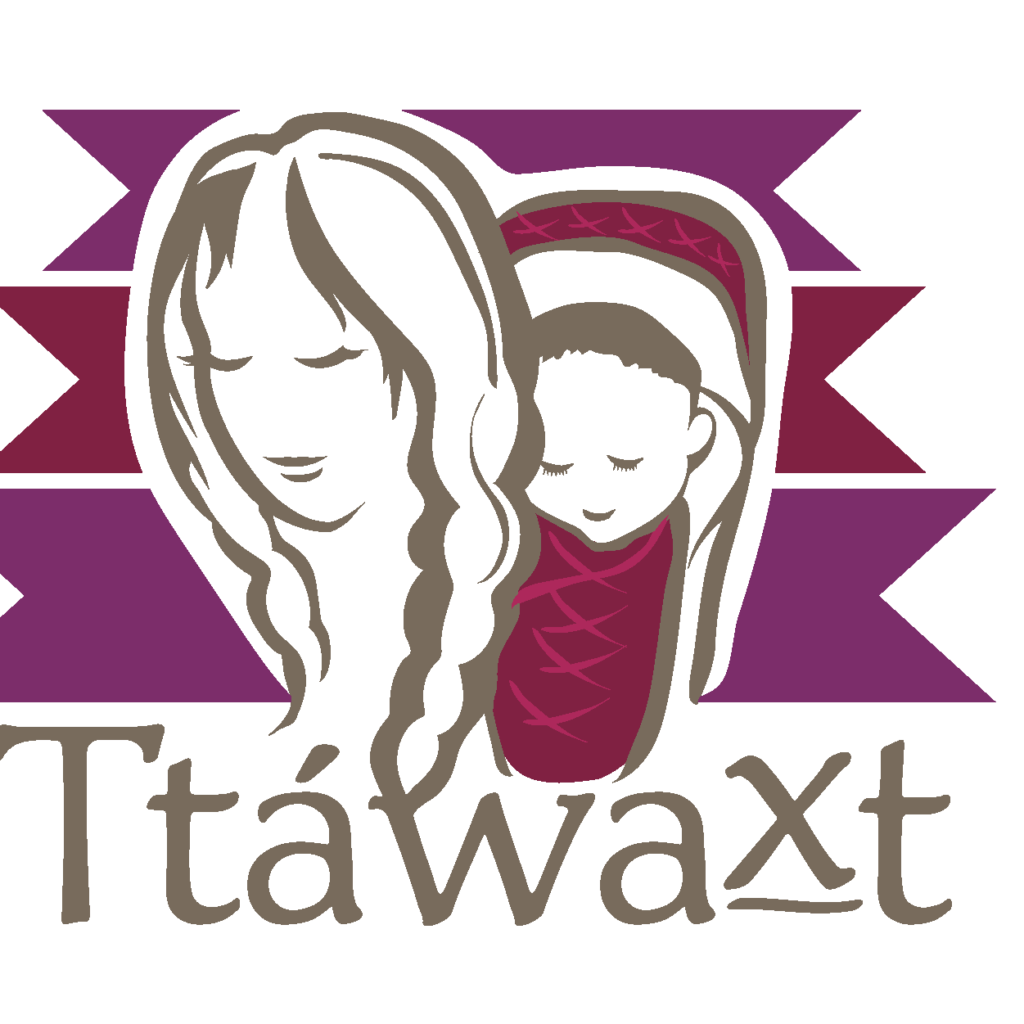 Cristy Fiander
Cindy Gamble
Glenda Abbott
Kara Bensley
Contact Ttáwa
x

t Birth Justice Center
Hours Monday – Thursday 9am- 4pm
Located at Campbell Farm: Third house on the right